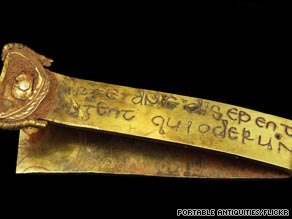 A gold strip with a Biblical inscription was among the 1,500 pieces unearthed in an English field.
LONDON, England (CNN) -- A man using a metal detector in a rural English field has uncovered the largest Anglo-Saxon gold hoard ever found -- an "unprecedented" treasure that sheds new light on history, archaeologists said Thursday.
Read the rest on CNN.