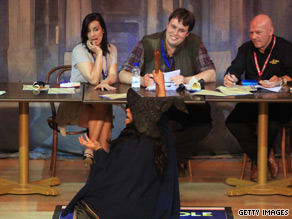 Aspiring witches audition for the job Tuesday at Wookey Hole Caves in England.
By Reed Langton-Yanowitz
The winner will portray the notorious witch that is said to have haunted the caves in the Dark Ages. The witch lived in the cave with goats until an abbot threw holy water on her, turning her to stone, legend says.

Read the rest on CNN.