LONDON, England (CNN) -- The last living survivor of the Titanic, 97-year-old Millvina Dean, is auctioning off her remaining mementos of the doomed ship to pay nursing home bills.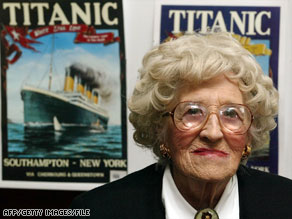 Millvina Dean, 97, is trying to raise money so she can stay in the nursing home she prefers.


Read the rest on CNN.