by Severin Carrell
, Scotland correspondent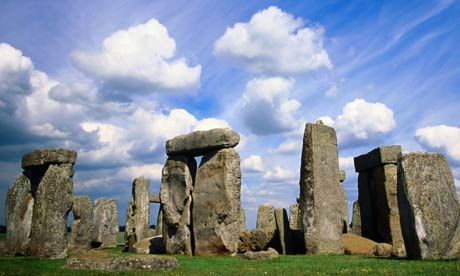 Stonehenge
The UN is threatening to put the Tower of London on its list of world heritage sites in danger after its experts accused the UK of damaging globally significant sites such as Stonehenge, the old town of Edinburgh and the Georgian centre of Bath, the Guardian has learned.
Unesco, the UN's cultural agency, has told ministers in London and Edinburgh that it wants urgent action to protect seven world heritage sites which it claims are in danger from building developments, and said in some cases the UK is ignoring its legal obligations to protect them.
Their complaints range from decisions to approve new tower blocks in central London, such as the 66-storey "shard of glass" at London Bridge, to the failure to relocate the A344 beside Stonehenge despite promising action for 22 years, to a proposed wind farm which threatens neolithic sites on Orkney.
Read the rest on The Guardian.